Regular price
$199.99 USD
Regular price
$219.99 USD
Sale price
$199.99 USD
Unit price
per
Sale
Sold out
The Ranger is our biggest axe, with the 4140 alloy steel head weighing in at 4lbs, this option on a stout 28″ hickory handle. Ideal for both chopping and splitting firewood.

After perfecting hatchets, we've decided to take on something a little bigger that has been conspicuously absent from the marketplace. An American-made, full size axe that can fill the #1 spot as the best in the world. Take a look at our selection and give one a try, and you will not be disappointed! Using the same approach we took in redesigning the hammer and hatchet, we've finally arrived at an amazing tool that works the way it's intended to.
Head Weight: 4lbs
leather sheath included - Natural heads come with brown, FNC Heads come with black
View full details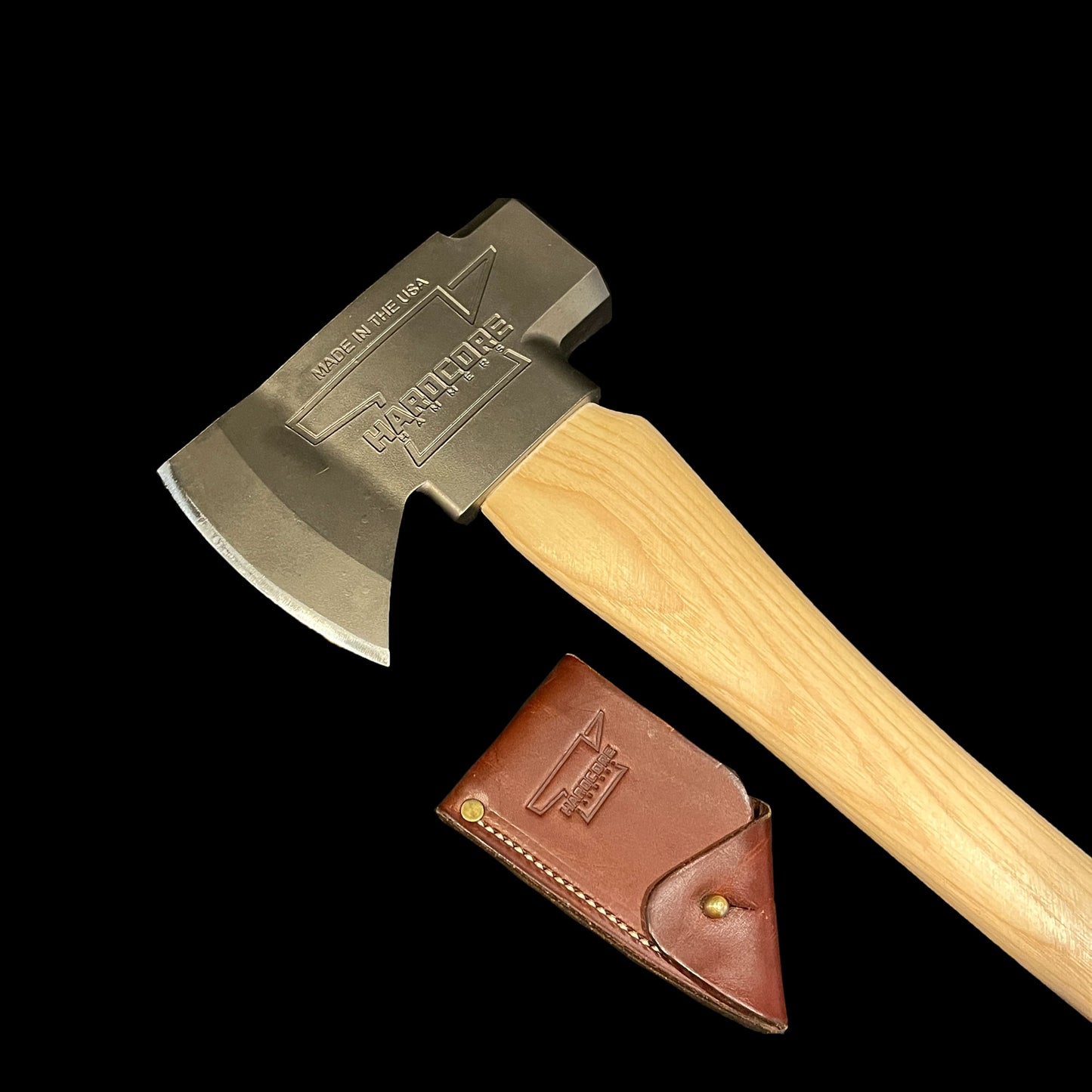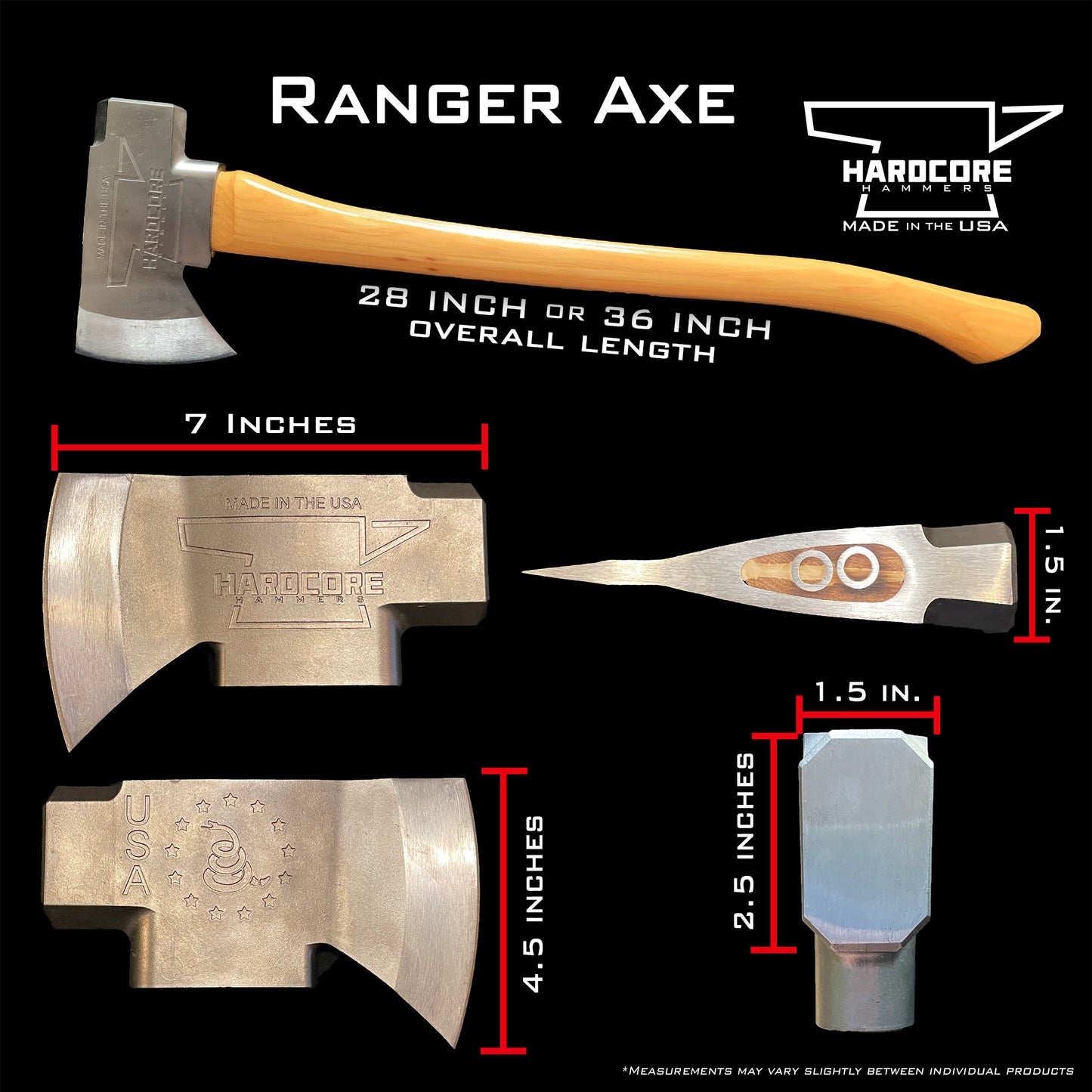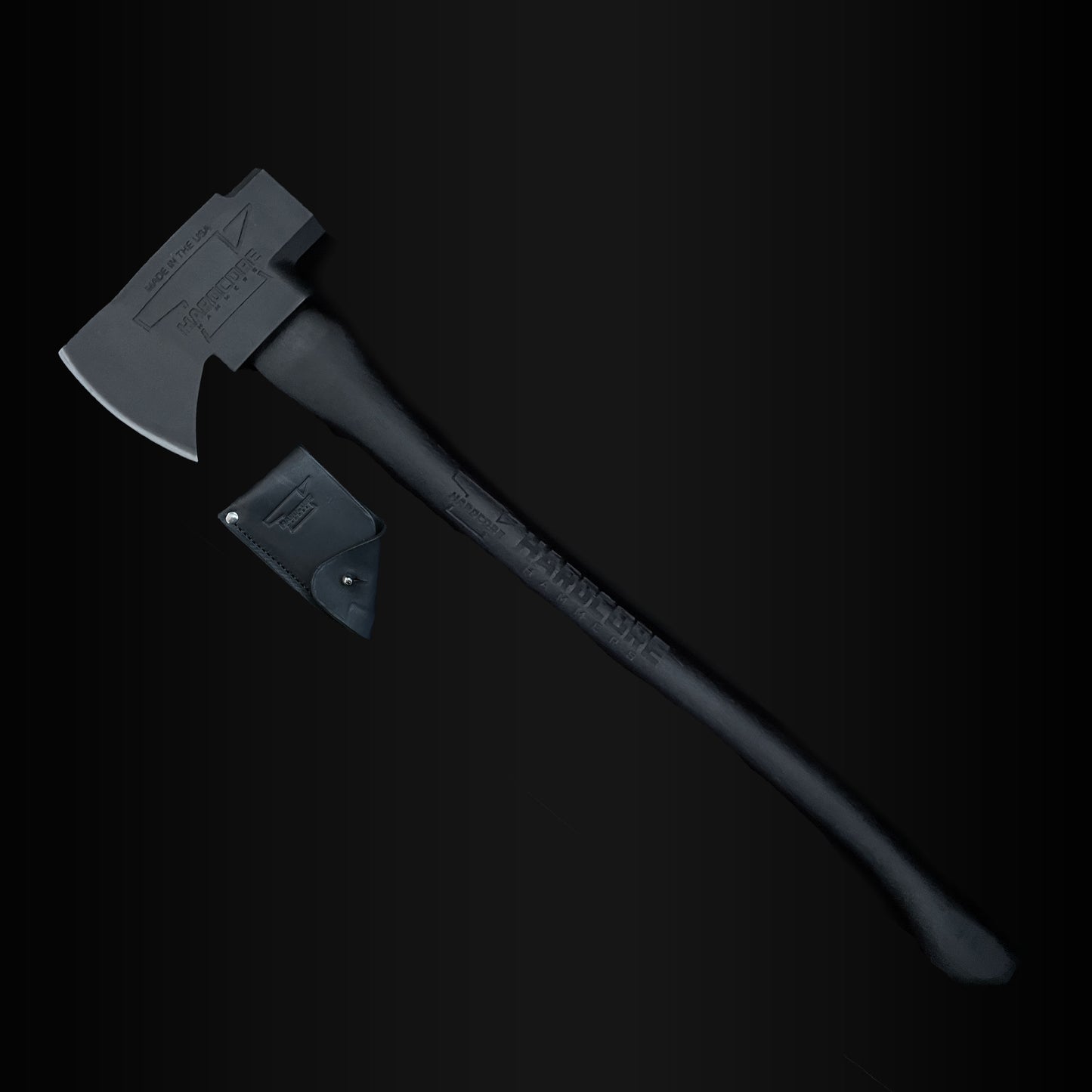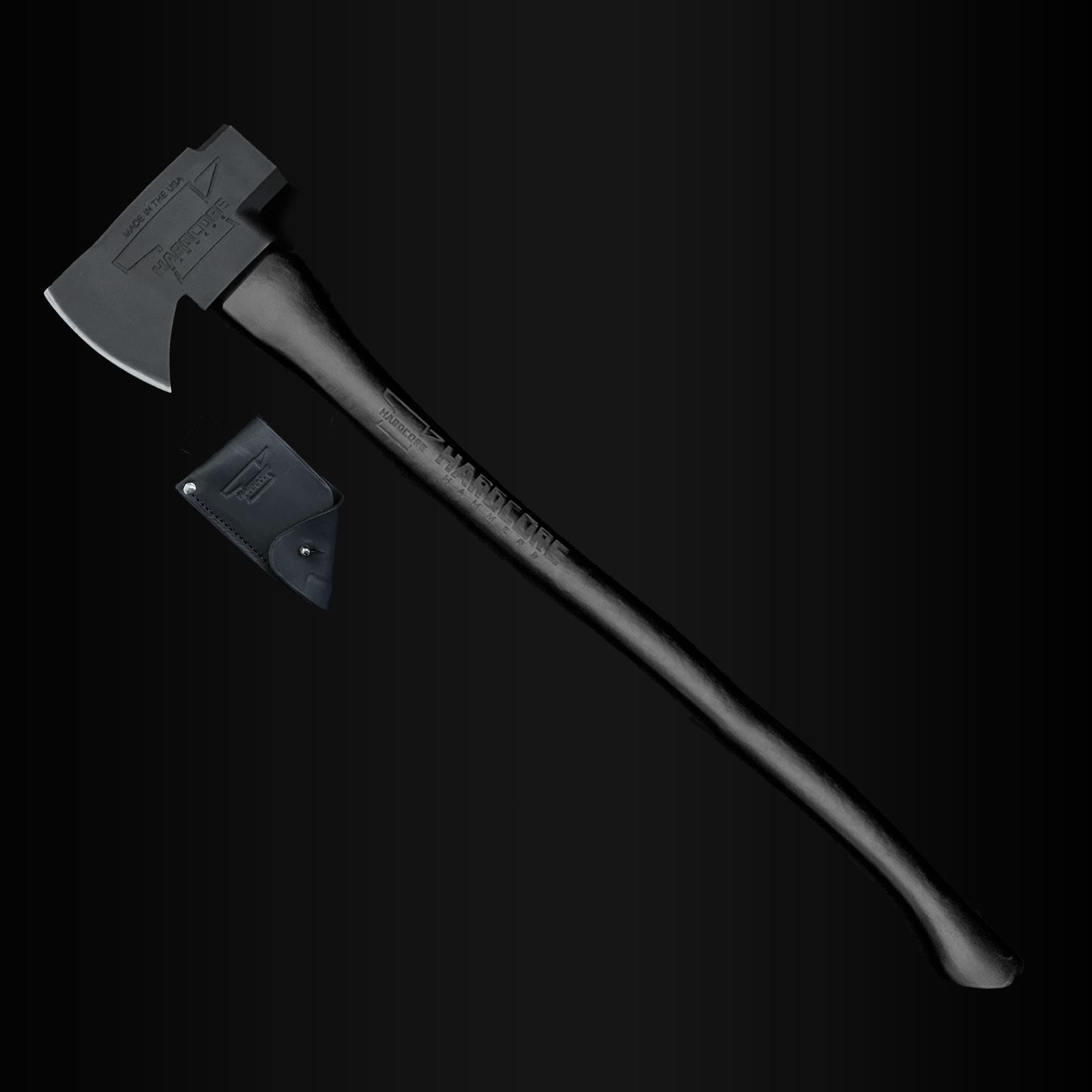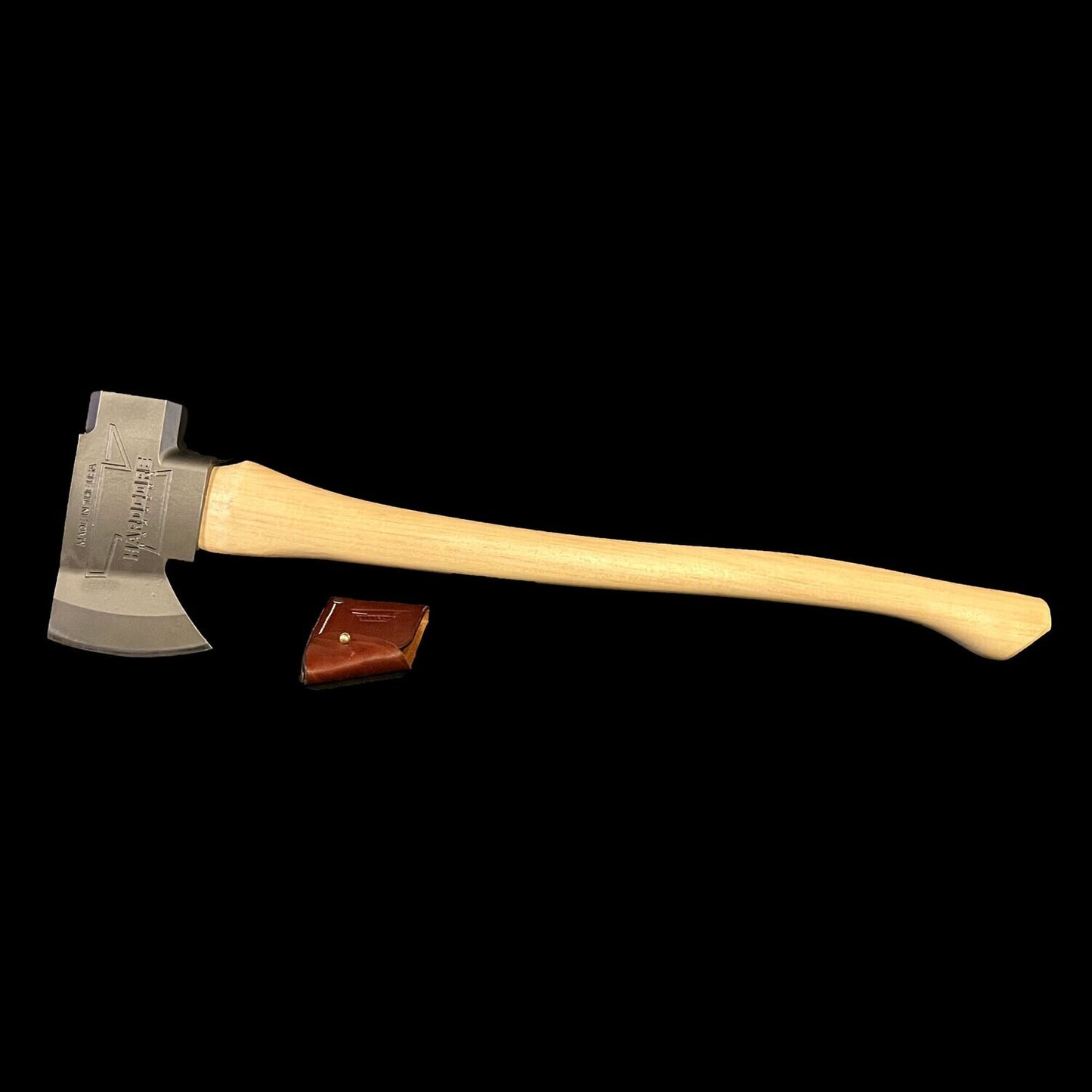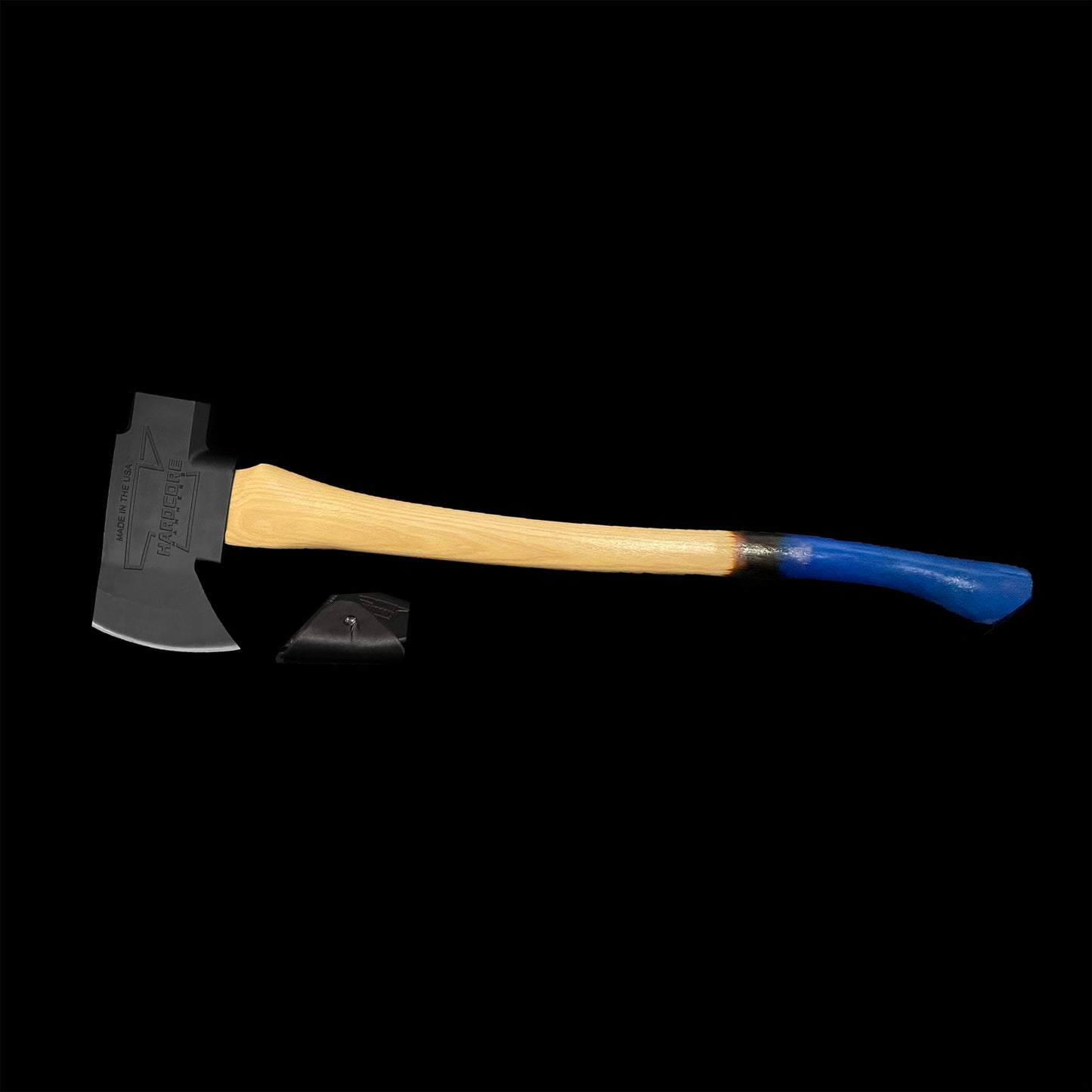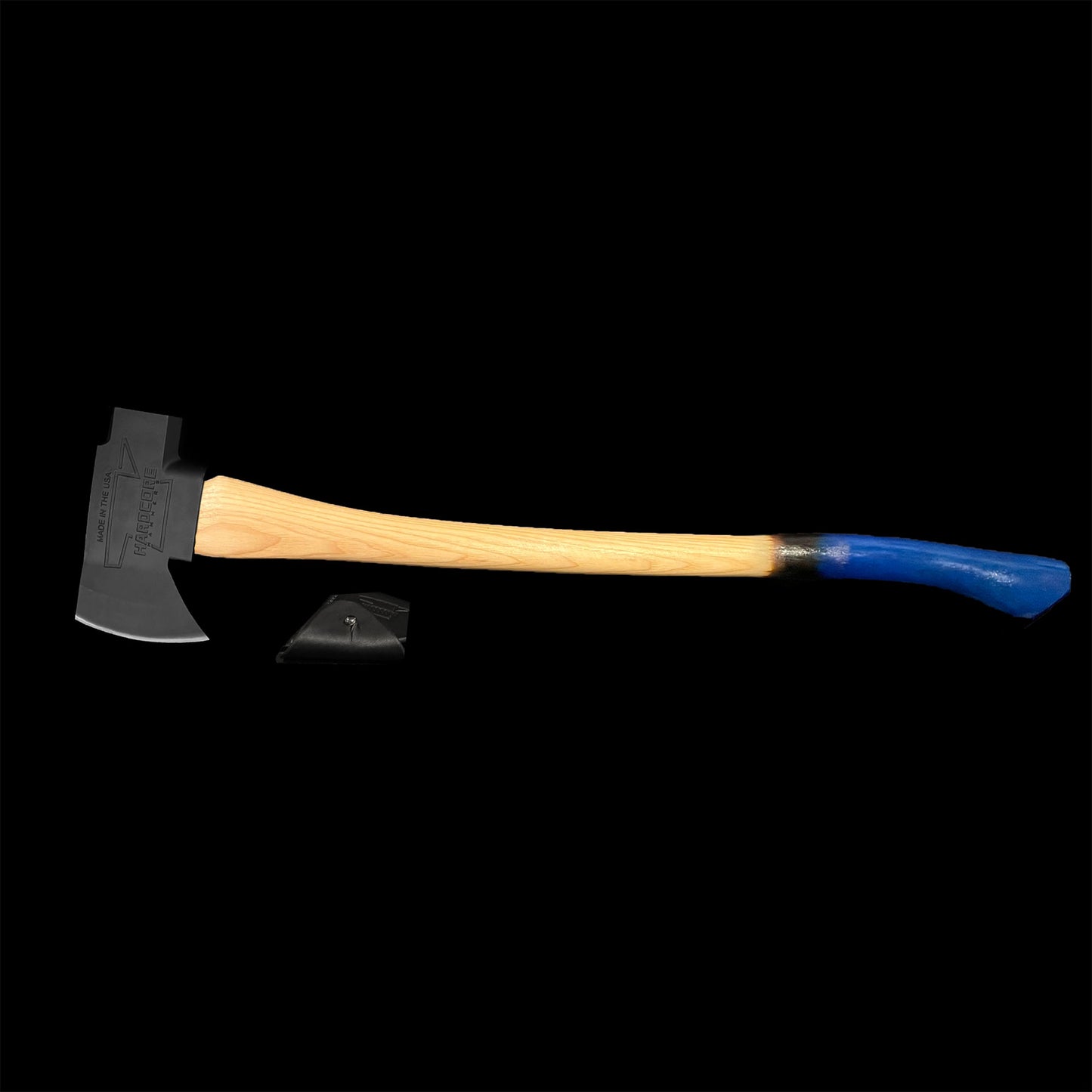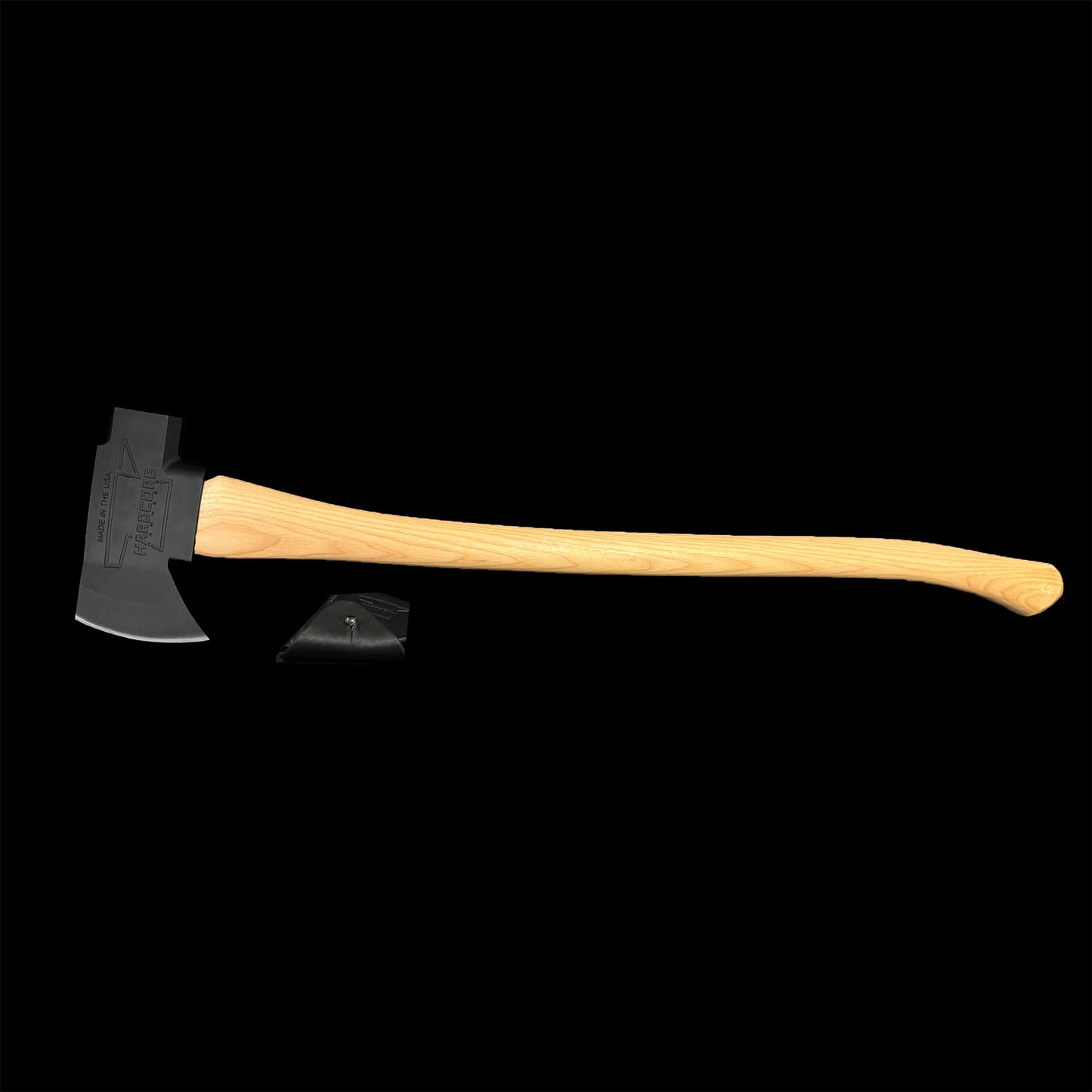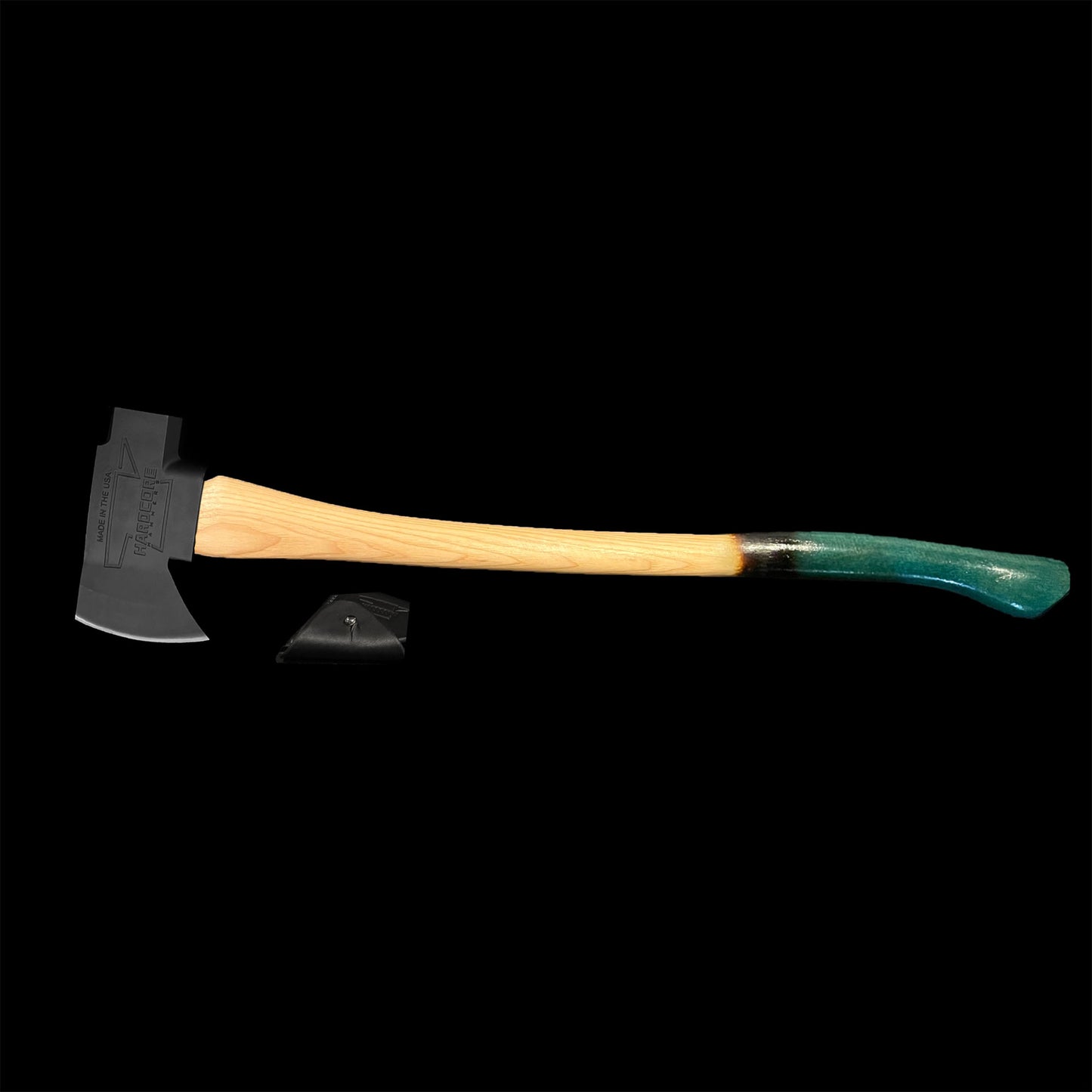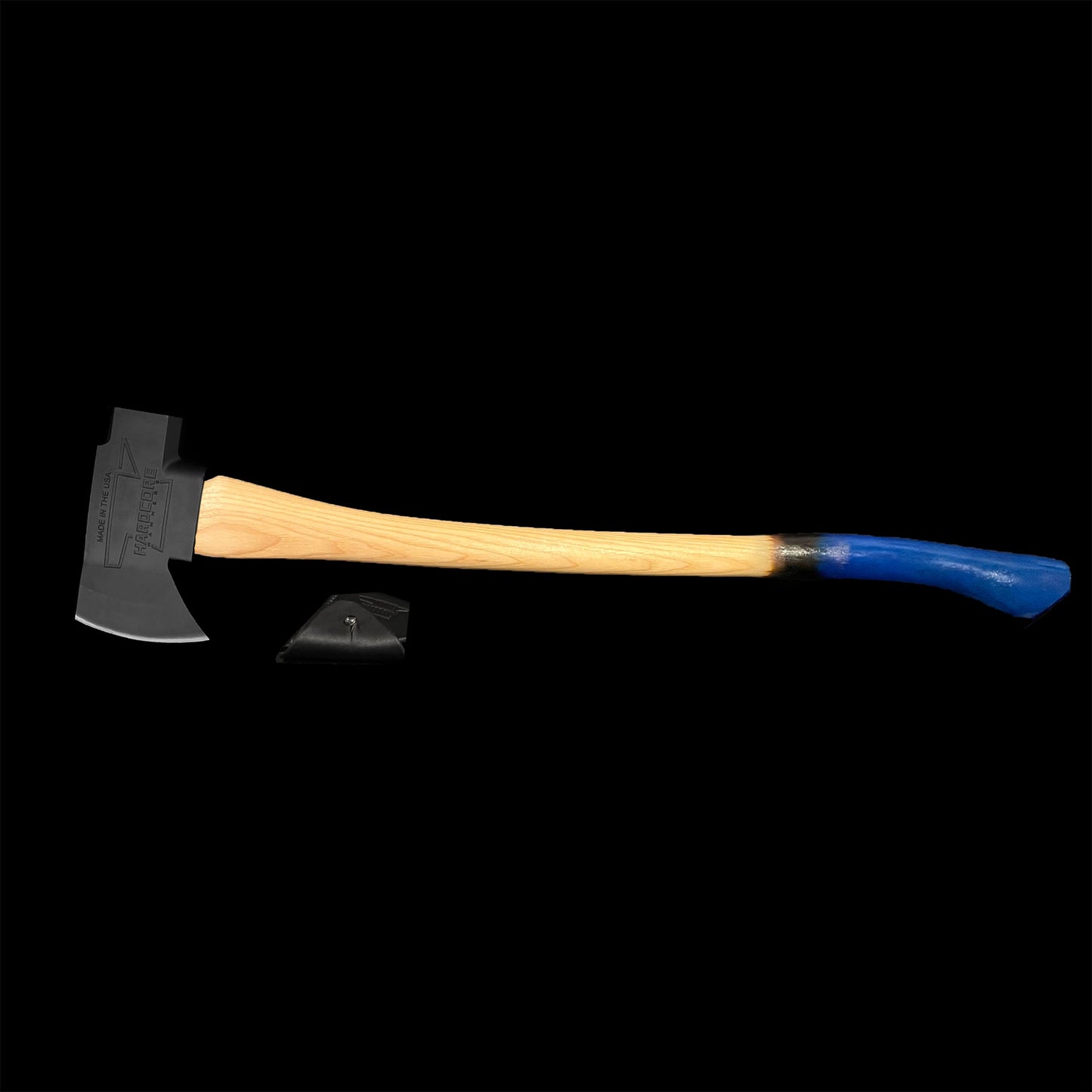 Works, Feels and Looks Great
Works, Feels and Looks Great. Awesome axe you will not be disappointed.
bad ass axe
feels great in hand swings well and sharpe which i like
LOVE the Ranger Ax
In all fairness, I have yet to go chop something down with my new Ranger Ax. But I absolutely love the weight and feel of it. I am a bit disappointed that I wasn't able to get it engraved. (sale item) But I'll deal with that for the great price I bought it for.
I can't thank Quincy enough for his help, with the two items I bought for my son in December. And for helping me understand what I wasn't understanding when trying to order this recent ax. He is truly the best in customer service, I've ever dealt with. Thank you Quincy and Thank you H.H.
Love it!
I went with blackout and 36 in handle. It is the big-daddy of my modest collection, and i own several of their axes, Hatchets, thunpers, a babayaga hammer, and their new first run 3 lb sledge.
All are awesome tools made on US land.
You will not be disappointed!
Too sharp!
It came so sharp that I'm assuming the fed ex dropped the box and it cut through the leather sheath that came with it and took a chunk of blade out.