Regular price
$159.99 USD
Regular price
Sale price
$159.99 USD
Unit price
per
Sale
Sold out
Hardcore Survivalist Hatchet, 19oz head on 18″ American Hickory curved handle, includes custom made leather sheath. This one one has the Corporal's Corner logo etched  right in the Hickory handle  
This is it. This is the culmination of all we've learned about the craft of tool making. And we believe it's the pinnacle of hatchet design. Made from top quality 4140 tool steel (AKA "Ordnance steel" because it's commonly used for making breech and barrel parts for guns and cannons) for both toughness and edge retention, and ground to within a +/-.005″ tolerance, we designed the curved blade for both optimal cutting and splitting wood. We've also incorporated a nail/tent stake puller and the hammer end (of course) has our patented recessed striking face. At 19oz on an 18″ handle, it's perfectly balanced for any job, whether it's pounding nails, chopping and splitting firewood, or fending off the impending zombie apocalypse. ('Cause we all know its coming. This premium hatchet cuts like a full size axe yet is small enough to fit in a backpack.
Made in the USA
Head Weight: 19 oz.
Head Dimensions: 3.5" blade, 5.5" length (start of blade to hammer end), 1.25" x 1.25" waffled hammer end
Handle Length: 18 in.
Total Weight: 40 oz.
leather sheath included - Natural heads come with brown, FNC Heads come with black
View full details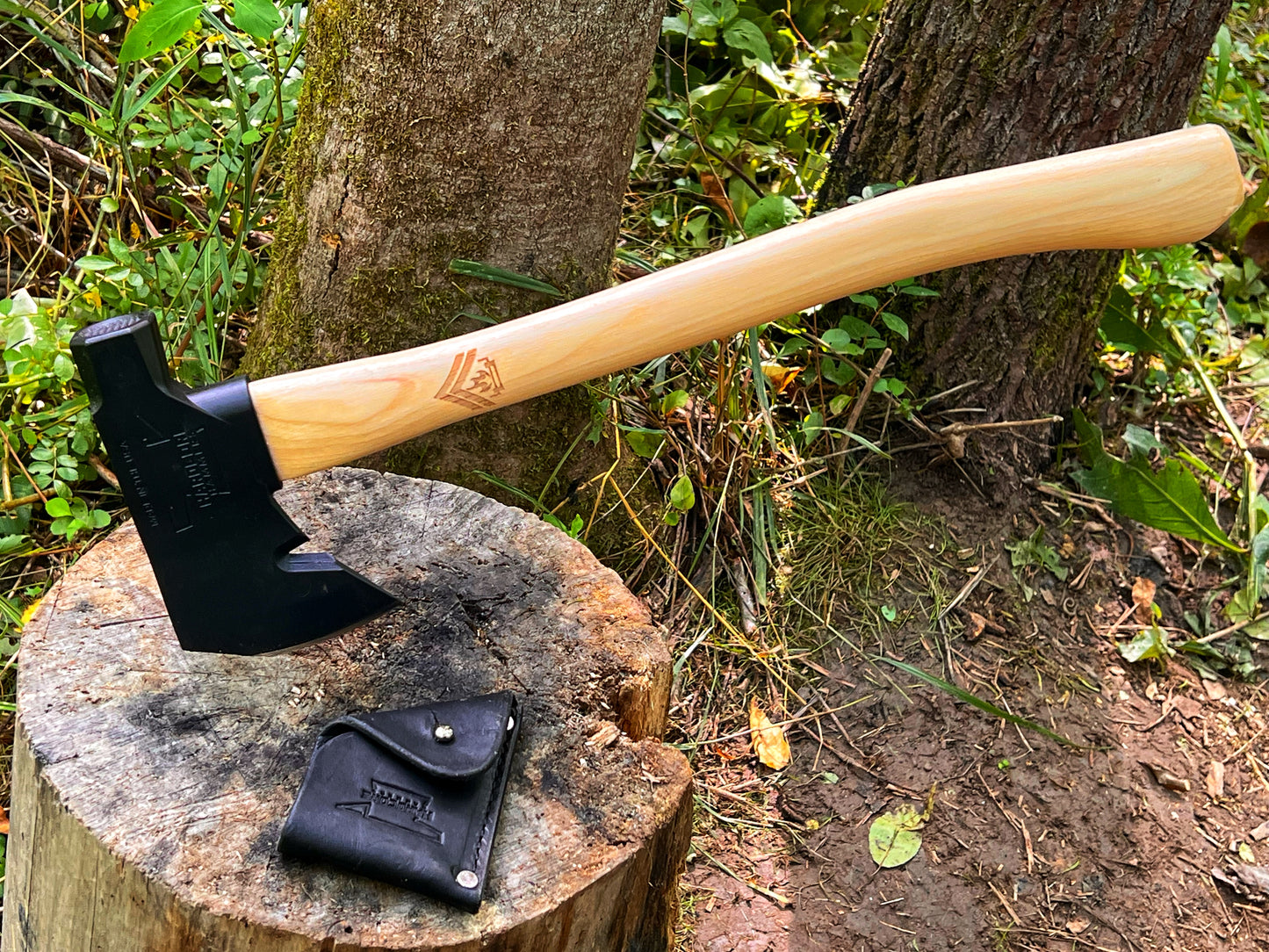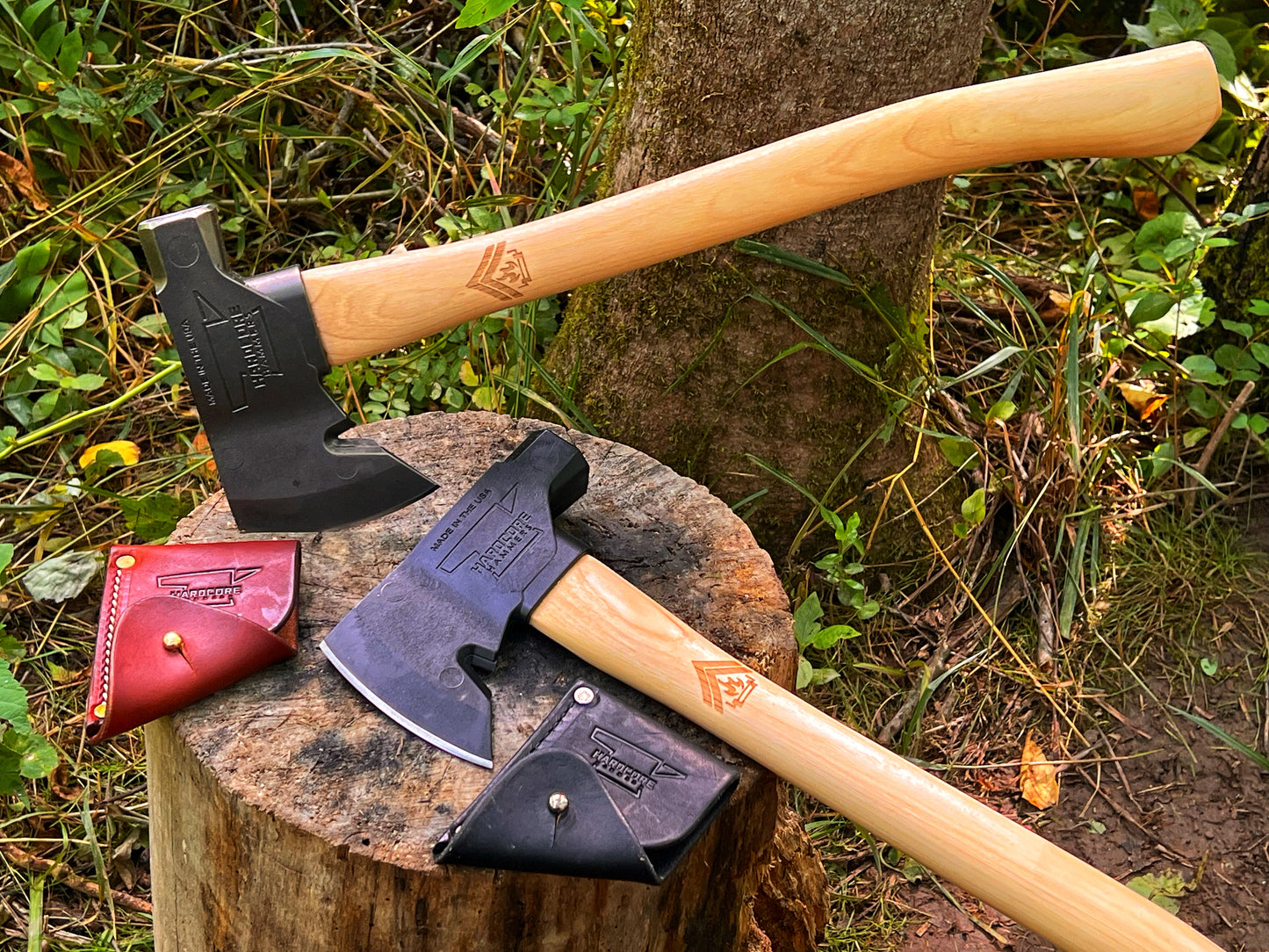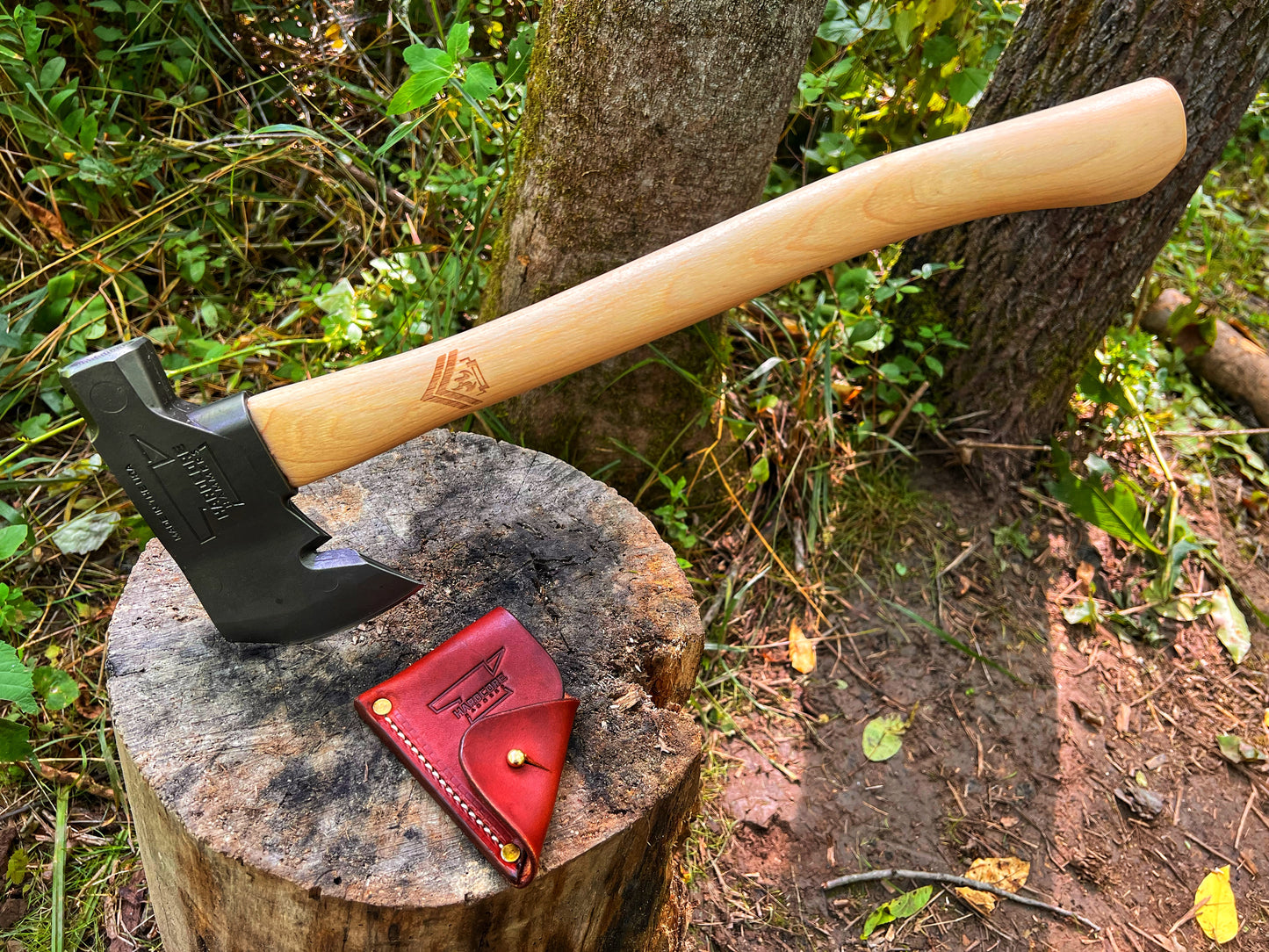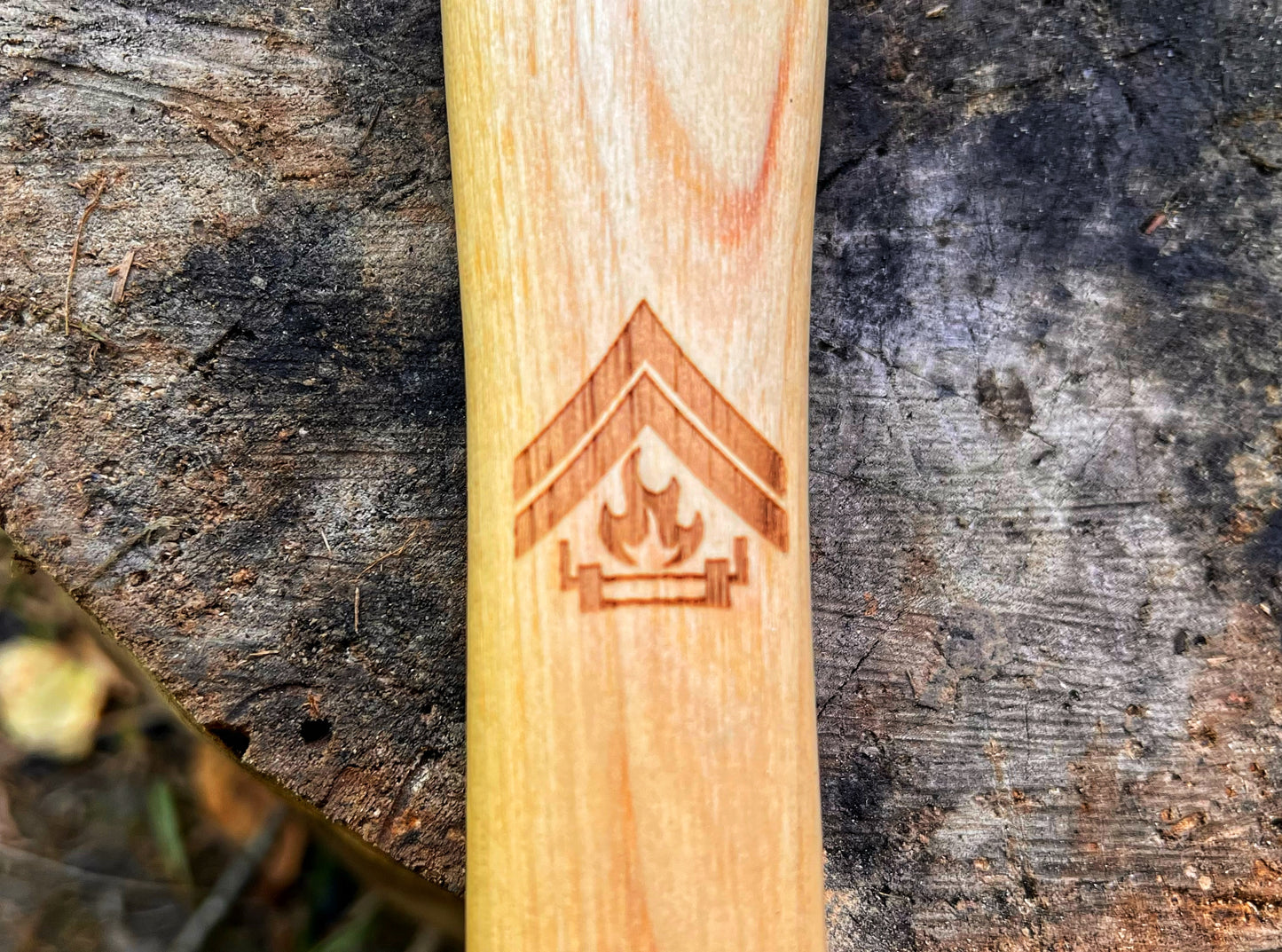 Outstanding AF!!!
Just got mine. Outstanding AF!! Sharp - heavy duty. Hardcore's Customer Service is top of the line. Ordered the wrong accessory - they noticed it and called me to clarify before shipping. Can't beat that type of service.
Corporal's Corner Edition Survivalist Hatchet
Great tool, made to last.
Nice hatchet and sheath, glad I could support a US company and the Corp at the same time. Came sharp and ready to use, I can see this lasting for decades.
Corporal's Corner Edition Survivalist Hatchet
Loving the axe , stripping off the varnish off handle to cover in a terp/linseed mix .
cant wait to to finish and get to chopping
Weight and length are perfect for my needs